Recordings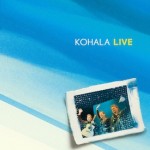 Kohala Live – Kohala
Hawaii's acoustic guitar trio performing live in Honolulu at the rRed Elephant. This is Kohala's only live album, and it features songs their fans have requested during their last 10 years of touring Japan and the US. Songs include: Highway in the Sun, Juliette, Purdy's Ride, Deeper Blue, You, Kohala Summer, Tres Amigos, Mango Cooler, Follow your Road, Samba del Sol, and Life's Different Now.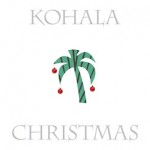 Kohala Christmas – Kohala
Hoku Award Finalist"Kohala Christmas is a must-buy…" – Honolulu Star-Bulletin
Instrumental arrangements of Christmas classics performed by Hawaii's acoustic guitar trio, Kohala, with their acoustic blend of island folk and jazz. Songs include: What Child Is This, Home For The Holidays, The Christmas Song, Santa Claus Is Coming To Town, Have Yourself A Merry Little Christmas, O Come Emmanuel, Wassail Song, We Three Kings, Merry Christmas Darling, O Holy Night plus Kohala's original, Waimea Christmas Bells.