Cool Breeze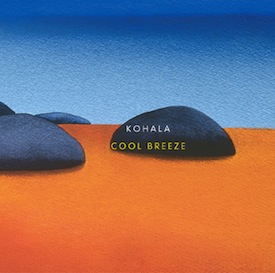 Cool Breeze by Hawaii's acoustic guitar trio, KOHALA, reflects many of the musical influences found in the islands: Hawaiian, Latin, Japanese, Pacific Rim and jazz. Refreshing like a cool breeze from the islands…
REVIEWS:
"These three artists have recorded some of the most beautiful acoustic instrumental tunes I've heard in a few years – this music is fantastic! Kohala are exceptional talents ? " Bill Binkelman, Wind and Wire
"Once again, gentle guitars from the Big Island take us on a mesmerizing journey. KOHALA…these talented Big Island artists who continue to amaze us with their sensitivity, inventiveness and magical sounds."   – Aloha Joe
"Guitarist Charles Michael Brotman found a winning formula when he introduced his trio with an eponymous instrumental album in 1999. That concept has served them well through several albums, but with this one, they're featuring a couple of new twists….original acoustic jazz rather than island standards or pop tunes……consistently well-crafted musical territory….. "
- Honolulu Star Bulletin -
Read the full review by Bill Binkelman in Wind and Wire.